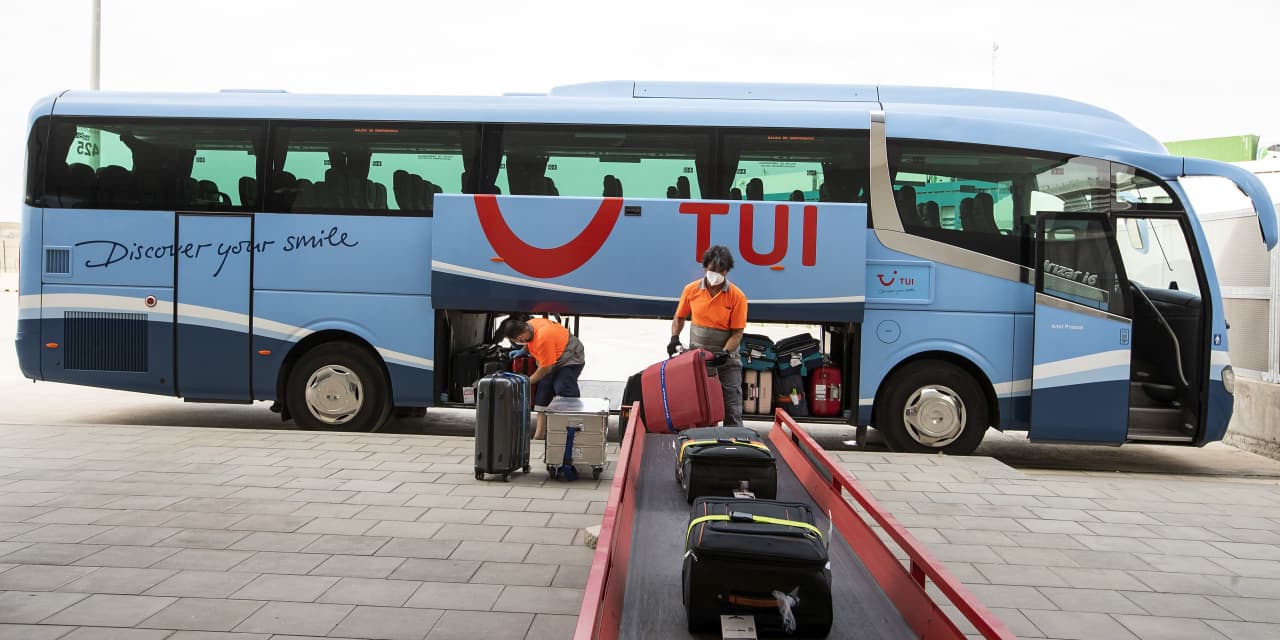 TUI AG TUI, -5.86% on Wednesday reported a narrowed net loss for fiscal 2022, but missed full-year market expectations, and said that it expects higher revenue and underlying earnings for fiscal 2023.
The London-listed, German travel operator posted a net loss for the year ended Sept. 30 of 277.3 million euros ($294.9 million) compared with a net loss of EUR2.47 billion for the same period a year earlier, reflecting a strong set of summer bookings. This is however below a consensus reported net loss of EUR157.9 million, taken from FactSet and based on eight analysts' forecasts.
Underlying earnings before interest and taxes–one of the company's preferred metrics which strips out exceptional and other one-off items–was EUR408.7 million compared with an underlying EBIT loss of EUR2.08 billion.
Revenue for the period rose to EUR16.54 billion compared with EUR4.73 billion in the year-prior period and a consensus of EUR16.42 billion, taken from FactSet and based on 12 analysts' forecasts.
In fiscal 2023, TUI said it expects a strong increase in revenue and a significant increase in underlying EBIT.
Write to Joe Hoppe at joseph.hoppe@wsj.com